Retirement provides an opportunity to choose a home wherever you want. You may choose to retire to your hometown and spend your retirement period around familiar faces and places, or choose to go to a new place, to explore and gain new experiences. You can also choose to stay in a retirement home or in your family home.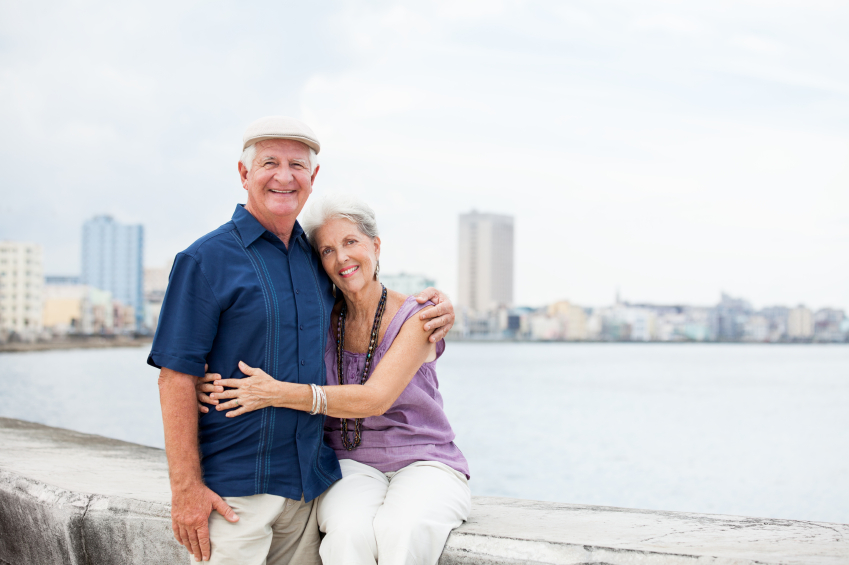 However, as liberating as this choice is, choosing a home for retirement is not a decision to be taken lightly. You must remember to choose a home or city that will be fitting for you as you grow older. Putting your health and income into consideration can also help you make the best decision.
For ideas on the best places to retire with a fixed income, let's look at the options below.
• Boise, ID
For anyone who would like to remain in a city after retirement, Boise, Idaho is an amazing choice. The area is huge, providing numerous retirement options at an affordable price. This way you can choose whichever retirement option is best for you while in the city.
One interesting thing about Boise is, it's only a few minutes away from the Rocky Mountains with lots of green space around. The department for recreation and parks also provides numerous programs such as computer classes and tax assistance for seniors. Also, the absence of taxes for social security can help you save on your income.
• Charlotte, NC
Charlotte is one of the best cities in the United States for retirement. The city has so many affordable homes and amenities available for seniors with a tight budget. There are also over 20 communities for seniors in different parts of the city with options for retirees in need of care.
In Charlotte, seniors can get health care at a five percent lower rate than in any other part of the country. There are also numerous magnet hospitals that handle serious health issues.
• Athens, GA
A few years ago, Athens made it to the list of best retirement areas in the U.S. This is because the city provides great living conditions for retirees in terms of tax policies and climate. In Georgia, social security salaries are excluded from taxation, allowing seniors to reside in the area with little or no tax payment. This can help you save a lot from your fixed income. Seniors are also made eligible for numerous property tax deductions.
In Athens, the streets are easy to commute which makes it very convenient. It also has golf courses, captivating cultural events, and theaters. Lastly, the rent in the area is reasonable ranging between $1,100 to $1300 for 3 bedroomed apartments.
• Clearwater, FL
Clearwater, Florida is one of the most interesting places to live in the US with its beaches and busy town life. It is also one of the top retirement places in the US. It has different beautiful beaches, it's busy and lively, and it's also easy to get around (walkable). Every year the town hosts different cultural and music events that keep the place lively. Clearwater also has a moderate cost of living, offering a city apartment for about $1600 each month.
If you'd love to spend your retirement near the beach, Clearwater might be the perfect place for you.
• The Algarve, Portugal
Portugal is a very affordable country to live in, making it a great place for retirement outside the US. The Algarve, a small city in Portugal is an expat center. You can retire to this city on $3000 monthly with your rent included. The city is also very safe and easy to move around. In The Algarve, there is great food, beaches, and interesting festivals.
Portugal is a great place to invite your family and friends over to visit, especially on the holidays.
• Fargo, ND
Fargo is a big town in a mildly populated state. This makes it a great option for retirement. Most seniors choose to retire to Fargo because it's calm, relatively peaceful and affordable. The average home in Fargo is about $206,000 with a tax of about $2000 to $4000 each year.
The town itself is easily accessible and has lots of fun spots. In Fargo, you can visit different restaurants, theaters, Art Museums and so on. There are also numerous medical clinics and hospitals.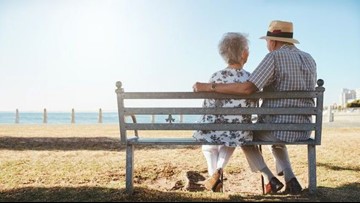 • Cancun, Mexico
Another good place to retire outside the United States is Cancun. Though not far from the US, Cancun is more affordable than most retirement areas in the US. It has nice beaches, and interesting cultures, not to mention beautiful weather and peaceful atmosphere.
The city provides seniors with numerous homes at a very low rent. You can retire to this city on $2000 monthly. The health care in this city is also great, making it a place to strongly consider for retirement.
• Green Valley, AZ
For seniors who would like to live around active peers, Green Valley is a place to strongly consider. Here you can live around other seniors and enjoy activities together as the city has one of the biggest and most active retirement communities.
Originally, Green Valley was neither a city nor a town. Instead, it was a place with 59 different Homeowners Association. Over time, a corporation was formed and it became viewed as a city/town. About 99% of people living in Green Valley are retirees. This makes it a great community to retire. The average price for a home is $150,000 which is lower than most retirement communities.
Green Valley also has a moderate temperature all year long. This allows facilities to provide unique amenities such as golf courses, gyms, pools, and so much more. If you have kids or grandkids in the University, you can visit and hang out with them. Otherwise, you can also visit the University's shops and restaurants.
Conclusion:
There are so many amazing places both within and outside the US for retirement. These places offer affordable houses, good health care, necessary amenities and sufficient entertainment to keep you settled. With this list above, you can choose the most convenient settlement for your retirement.