Fitness is fun with the right gadgets. To promote a healthy lifestyle, it is important to keep track of your workout routines, equipment, diet, and sleep. Fitness gadgets help you keep track of your exercise routine, and keep you committed to your exercises.
    •    Tinke Fitness & Wireless Sensor
They are designed to make your workout routines more efficient, monitor your strength, progress, and health, and also boost your confidence. Below is a list of best fitness gadgets that are designed to fit your exercise goals.
This gadget assists you to keep track of your heart rate, respiratory rate, blood oxygen saturation rate, and the patterns of your heart's activities. This fitness gadget helps keep track of your vitals during workouts with just a click. The Tinke fitness sensor also keeps charts of your daily measurement, which assists you to know your capability and progress. It also offers a wireless sensor that enables you to send your fitness measurement to your trainer, friends or family. This gadget has history functions that enable it to save your fitness measurements for weeks and even years and trends the results into a graph for easy assessment of progress. This gadget is very compatible with your smart devices and very compact as you can easily tuck it into small compartments and carry it around with you. This gadget is best for monitoring your fitness progress.
• Theragun G3
This gadget is designed to relieve pain and loosen up tight muscles after a heavy workout. It is known to enhance your fitness performance and improve the stress recovery process as it is designed with the G3 deep muscle treatment. The Theragun G3 is designed as a wellness gadget that assists you to loosen up after long strains from a heavy workout. It does this with its no-strain ergonomic multi-grip, which enables you to reach hard areas without straining your arms, hands or wrists. It is also designed to enhance performance, reaching through sore muscles or joints and zapping with percussive massages.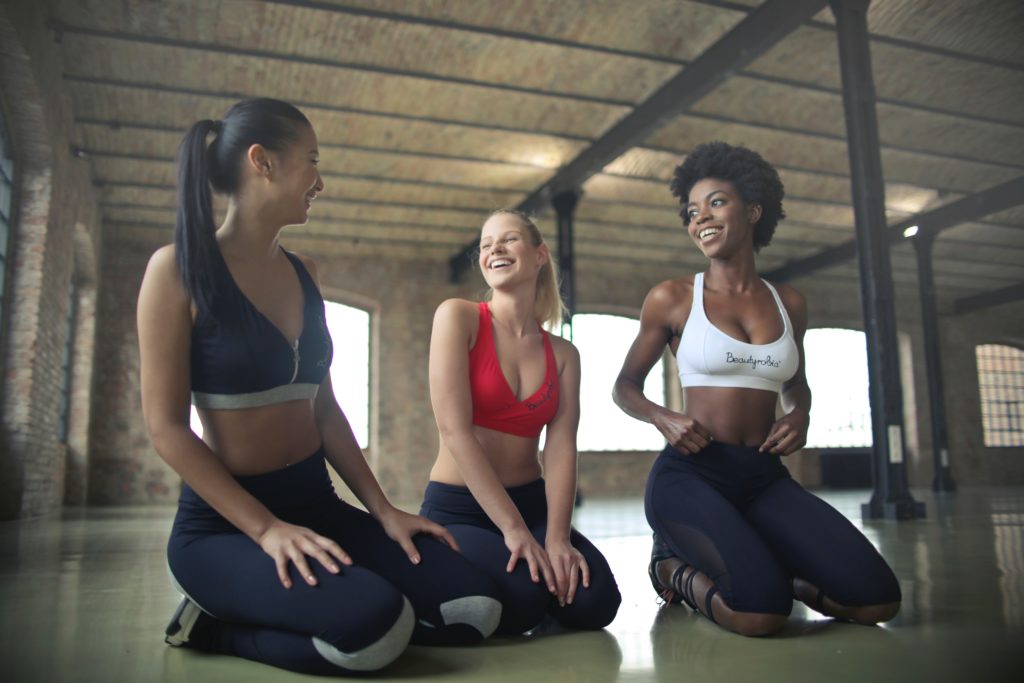 • Withings Sleep
This gadget is designed with a smart sleep system that helps monitor your sleep cycles, breathing sequence, heart rate, and snoring. To promote a healthy lifestyle, it is essential to monitor your sleep cycle, as you exercise regularly. This gadget monitors your sleep system, including your breathing disturbances. Once set up under the mattress, the gadget works to provide you with the best sleep experiences, with its sensors that assist you with controlling thermostat, lights and more in your room, this gadget connects with other gadgets via Wi-Fi, and also provides information on ways to improve your night's sleep. The Withings sleep keeps your daily sleep score, generates and stores the data, and provides information on how to facilitate the best night's sleep designed for you.
• Athos Smart Clothing
This fitness gadget is designed to maximize your workout performance. The Athos smart clothing uses electromyography sensors to collect information on electrical impulses as they flow through your muscles during workouts. The Athos smart clothing also monitors your heart rate, muscle activities, burnt calories, and active time, as well as keeping track of your exercise routine, providing you with data on your smartphone via Bluetooth, which gives an accurate picture of your workout activities. The Athos smart clothing with its electromyography sensors gives you a variety of clothing items to choose from, some of which include; shirts, shorts, and leggings which can be used collectively or individually.
• UA HOVR PHANTOM
This is one unique fitness gadget that keeps track and analyzes your running metrics. The UA HOVR Phantom is designed with zero gravity technology that helps eliminate the impact of every step while running. This gadget has sensors that keep tracks of steps, stride, pace, and distance, and also measure the energy you use during exercise. It synchronizes with your smartphone and uploads information on your runs, and provides information on how to improve stance and performance. This gadget has HOAR foam that is skin-friendly and also returns energy from your every stride and a neutral stance which enables it to strike a balance between flexibility and comfort.
• Bowlfex Seletech 560
This fitness gadget is a dumbbell that has easy swapping interchangeable discs. This gadget is designed with dumbbells that are easily adjustable from 10-60 pounds. It is integrated with Bluetooth connectivity that enables you to sync and track your workout records with your smartphones. This gadget has durable metal plates, as they provide a quiet and smooth lift-off. This gadget also holds a charge for long hours and connects to multi-users, keeping their unique data to an app. The Bowlfex Seletech 560 has internal sensors that track your workout activities, fitness data, counts sets and reps, and also monitors the weight you use towards your fitness goals.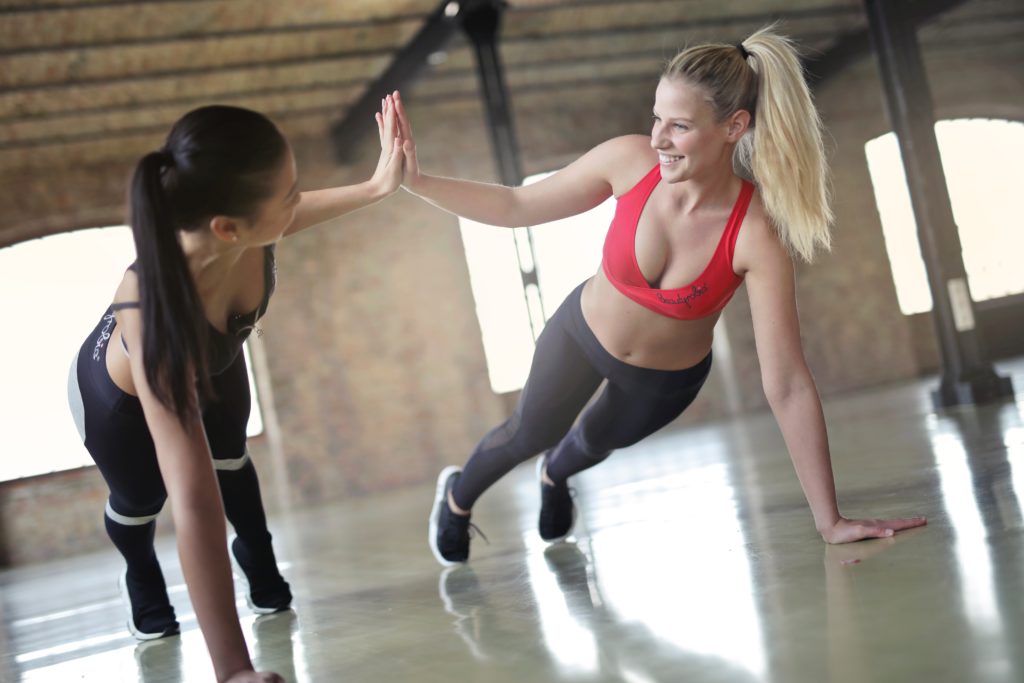 • Finis Neptune Mp3 Player
This headphone is very unique as it is very similar to Bluetooth speakers but transmits music from your cheekbones to your inner ear, through a technological tool known as Bone conduction audio transmission. This fitness gadget helps keep your favorite songs in play during your workout, and it is also waterproof, which makes it sweat-friendly, and can also serve as a comfortable fitness gadget when you go swimming. This gadget also provides long hours of comfortable and clear sound, engineered to keep the mind of athletes comfortable by creating sounds that are full and balanced at any volume. This fitness gadget is best for keeping you motivated throughout your whole workout.
• ZjChao Smart Fitness
This fitness gadget assists you to keep track of your weight. Even though some believe keeping track of weight is a small part of personal health, it is important as a fitness junkie to keep track of your weight. Monitoring your weight is synonymous with monitoring your health data, as it is a form of tracking your fitness goals by knowing the number of pounds you've lost, by measuring your body fat, water weight, bone mass, visceral fat, and heart rate. This gadget also keeps track of your progress and stores in on your smartphones via an app.