Organizing Your Schedule: What's the Easy Way out?
For most people, organizing their schedules can be a nightmare. From remembering plans to writing them down, it can be really hard to keep up. But what if there was an easy way out? An easy way out does not necessarily mean a magical genie appearing and whipping your schedule into order. Rather, there are easy hacks you could use that will make organizing your daily schedule less of a nightmare.
However, before we get into these hacks, we would need to solve the eternal debate of paper planners vs digital planning.
Paper Planning vs Digital Planning: Which is Better?
For people who need to organize their daily schedules, there is a struggle on which method of planning is better. Some prefer to use the traditional method of planning with paper, notebooks and diaries. On the other hand, we have another group of people who would rather use modern/electronic devices.
For years, there has been a debate between the paper planners and the digital planners on which method is the best. However, you should know that there is simply no winning this debate, as each one has their perks. Electronic/digital planning is great because it makes the organization easier, faster and more convenient. On the other hand, paper planning equally has its benefits as many people seem to perceive and process information better when writing it down.
You simply need to figure out which method is better for you and stick to it.
Tips for Organizing Your Schedule
Are you having a hard time organizing your daily schedule? Not to worry! With these easy tips below, you can now organize your schedule without having to dread the process. Here are some easy hacks that you will find useful:
Pick out the right method for yourself: Are you a digital or paper planner? Or are you simply stuck on the fence? To organize your schedule better, you'd need to choose the right planning method. If you're having problems with making a choice, simply ask yourself the following questions. Which planning method are you more comfortable and familiar with? Which method is faster? Which is more convenient to use? Answering these questions will help you make the right choice. It is highly important to choose the right planning method for you because this choice will determine how easy the organization process will be. Once you have chosen a planning method, you can then go ahead with the organization process.
Create a Suitable To-Do List: We all know how important it is to create a to-do list if you are trying to put your daily activities in order. But are you doing it the right way? One common error when it comes to creating to-do lists is that many people tend to prioritize the wrong things. The items should be arranged according to a scale of importance. How important is this item or activity? Is my daily success hinged on it? The items/activities should be arranged from the most important to the least important. This will help to ensure that you get the important things done without leaving anything out. Your to-do list should equally be arranged according to your personality and work schedule.
Break or split up your tasks into groups: Set time limits for each set of tasks:
Are you having a hard time keeping up with your daily tasks? The problem could be from the way you handle them. A lot of people prefer to handle different tasks all at once to feel more productive. However, tackling your daily tasks this way will only make you feel exhausted, disorganized, and overwhelmed. The best way to organize your schedule and boost productivity is by splitting your day into blocks. For example, you could decide to dedicate a specific number of hours to handling certain tasks. Then, you could set a certain time for a different set of tasks. This will help you to ensure that you finish all your tasks in an organized way. In the same vein, your daily tasks will seem less Herculean and exhausting.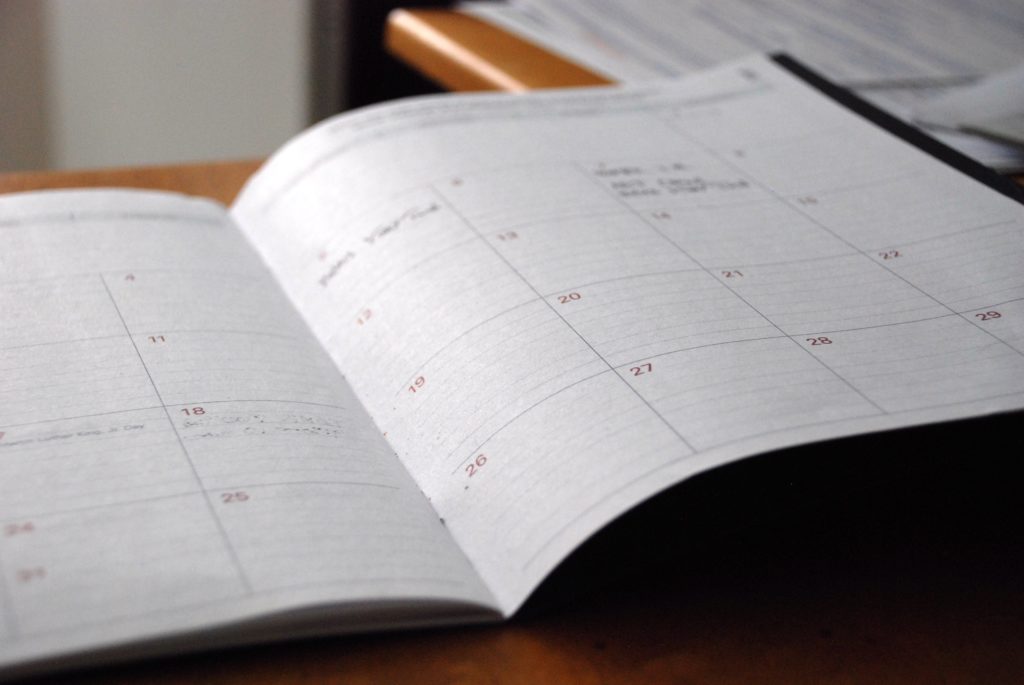 Affix deadlines and time limits to tasks: Do you spend more time than is necessary on a single task? If you do, then you may be limiting your productivity. One great way of maximizing productivity is by finishing tasks quickly and efficiently. If you have a problem with finishing tasks on time, then you could try this easy trick. Set a specific time limit for each task. The more complex the task is, the higher its time limit should be. Once you have affixed a deadline to each task, you can then work hard to meet the time limit. As time goes on, your speed will increase and tasks will be completed even before the time limit expires. You can then reduce the time limit allocated to each task. Setting a time limit for tasks can help to boost productivity. It is also a great way of organizing your schedule so that you don't spend too much time on one task and leave out the other tasks.
Create time for relaxation: In today's world, there is an increasing number of workaholics. A lot of people spend so much time on work that they forget to have time for themselves. You may be wondering: Why do I need to relax when there's so much work to be done? It's simple. Working non-stop without taking a break would only make you exhausted and fizzled out. Consequently, you will be unable to carry out tasks efficiently. Thus, you need to create time for relaxation to restore your lost energy. Eat right, exercise and rest. This will help you to carry out your daily activities without hassle and stress.
With the tips mentioned above, you can now go on to organize your schedule. One great benefit of having an organized schedule is that it helps you to manage your time and boost productivity. It also helps you to stay on top of things and be the boss of your own time. Tired of the stress that comes with carrying out daily tasks? Organize your schedule and enjoy a stress-free day!